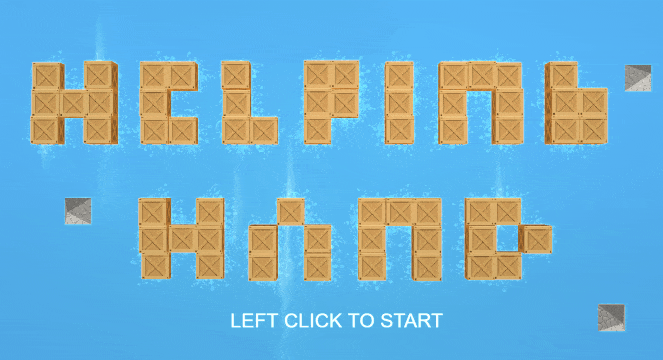 Helping Hand
🔹Helping Hand🔹
_______________________________________
We tried to create an engaging semi-narrative experience.
⚠️ Warning: The game includes mention of depression and self-harm, if these topics bother you, it's probably better you skip this entry, sorry!
We were probably a bit too ambitious and the rhythm is not well balanced and mechanics are not fully exploited.
Left click : Jump
Right click : Shoot a hook to move certain objects
Arrows: directions
Sorry, WASD controls are not available yet.
"TOMORROW" Scott BUCKLEY CC BY 4.0
"VENOM" Scott BUCKLEY CC BY 4.0
"The long way home" Scott BUCKLEY CC BY 4.0
Game Design/ Programing: Louis DENIZET
Voice Acting: Martin DENIZET
Support: Melissandre SAMSON